ICNK and APPG held the event commemorating the second anniversary of the COI Report
"I was dumped to corpse room just because of 40 degrees Celsius fever"
A female ex-prisoner gave testimony in the British Parliament on human rights violations took place in North Korean reeducation camp.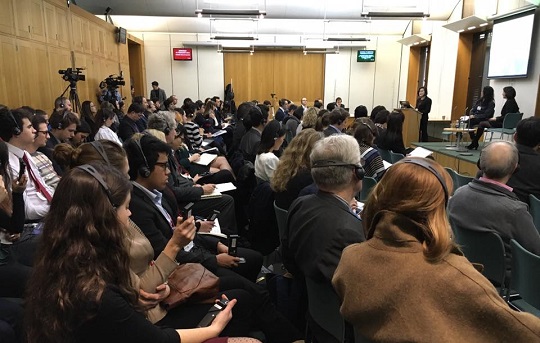 "A female State Security Department [SSD] agent wore gloves and directly searched female prisoners' bodies with their hands. Whether they were menstruating or not, the prisoners were stripped off and searched. After the search, the prisoners had to jump up and down for 300 times, with arms and legs stretched- it was the last check to make sure that the prisoners had no money. "
It was an excerpt from testimony of Min-Kyung Choi, a defector who experienced human rights violations in reeducation camp after she was repatriated from China.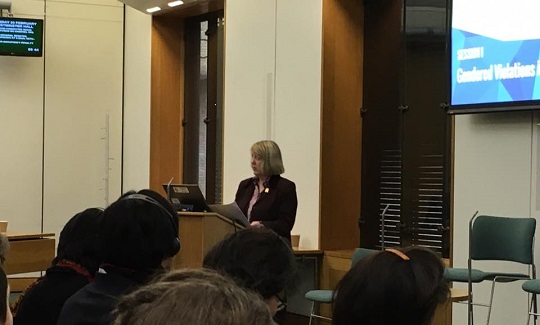 Min-Kyung Choi attended 'International Conference for the commemoration of the U.N. Commission of Inquiry Report's Second Anniversary', which was held by All-Party Parliamentary Group on North Korea (APPG) and International Coalition to Stop Crimes against North Korea (ICNK).
Choi fled North Korea during the Arduous March period. In 2008, Chinese police caught her and she was repatriated accordingly. She had a trial that lasted less than 15 minutes, and was sentenced to the imprisonment in reeducation camp. In December 2008, she was imprisoned in 'Hoeryung Jeongeori reeducation camp'.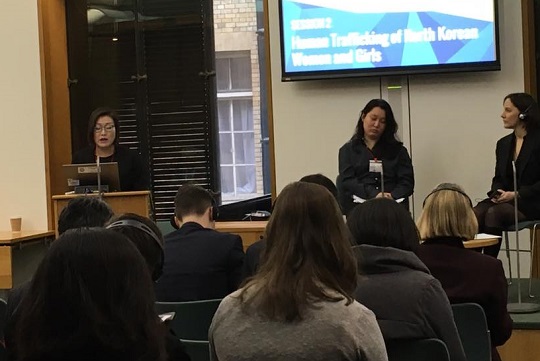 She testified that, "When I was incarcerated, 1000 female prisoners were imprisoned there, so a prison cell, which was supposed to contain only 50 prisoners, had 300 prisoners instead. For a year, 300 people were crammed together and had to sleep by leaning to each other."
Especially, she emphasized gruesome sanitary conditions and insufficient food supply in reeducation camp. Thus, prisoners were highly susceptible to infectious diseases and could not maintain their health.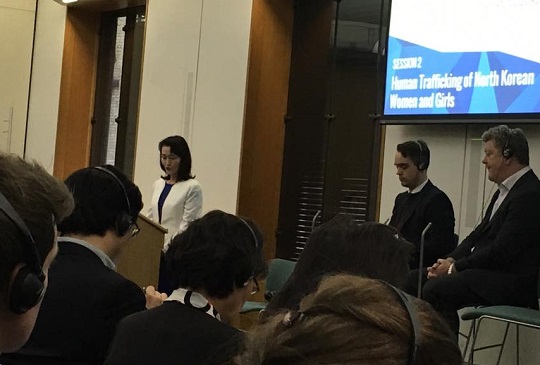 She recalled, "I myself almost died when the second epidemic of fever swept the cell. I had 42 degrees Celsius fever (107 Fahrenheit), so I was even unable to drink water. Although I was still conscious, someone still dumped me to a corpse room. After a few days, I regained my consciousness, and I found that my pants were wet with my urine."
Also, she testified, "Female prisoners, who had menstruated in the immediate aftermath of the imprisonment, found that they did not menstruate anymore because of malnutrition. Even though some still did, no sanitary products were provided, so they had to tear their underwear and used as their pads."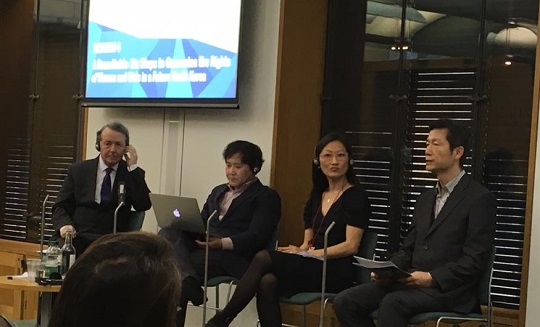 She added, "Even this solution did not work well because water supply was not sufficient either. For female prisoners, the cessation of menstruation was actually comforting because they were too weak to bear it."
She ended her testimony by saying, "In North Korea where basic human rights were not guaranteed under dictatorship, North Korean women were forced to face this tragic reality even more brutally. Especially, the most oppressed is North Korean women who have been repatriated to North Korea and are currently facing cruel inhumanity in reeducation camp."
This event's host organization, APPG, was founded in 2004. It is a group composed of members of British Parliament, including Conservative Party's Members of Parliament, Lord Alton and Fiona Bruce. The event was held in Portcullis House in the Palace of Westminster.