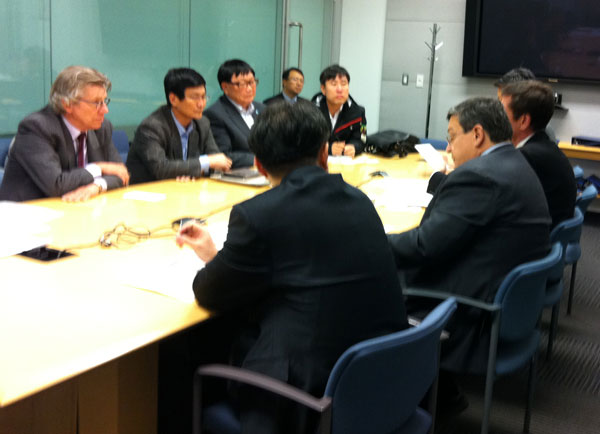 The meeting between New York OHCHR officials and the ICNK delegate, November 18th

The petition submitted by the ICNK delegate to the UN's Office of the High Commissioner for Human Rights (OHCHR) New York office has been accepted by Navanethem Pillay, the UN High Commissioner for Human Rights in Geneva on November 29.
The delegate including Dr. Oh Kil Nam visited OHCHR on November 18th to offer the petition for repatriation of his family to Ivan Simonovic, the Assistant Secretary-General for Human Rights in New York.
Assistant Secretary-General Simonovic stated that he accepted the petition and promised to investigate it within the "Petition Unit", the UN's current mechanism of investigating complaints, and passing them on to the relevant committees within the UN. He claimed, "As with all complaints of this nature, we are treating this case with the urgency it deserves."
The acceptance of the case by the UN High Commissioner for Human Rights in Geneva marks a significant escalation of the campaign, and now the ICNK and Dr Oh Kil Nam anticipate what policies or measures will be undertaken by UN.